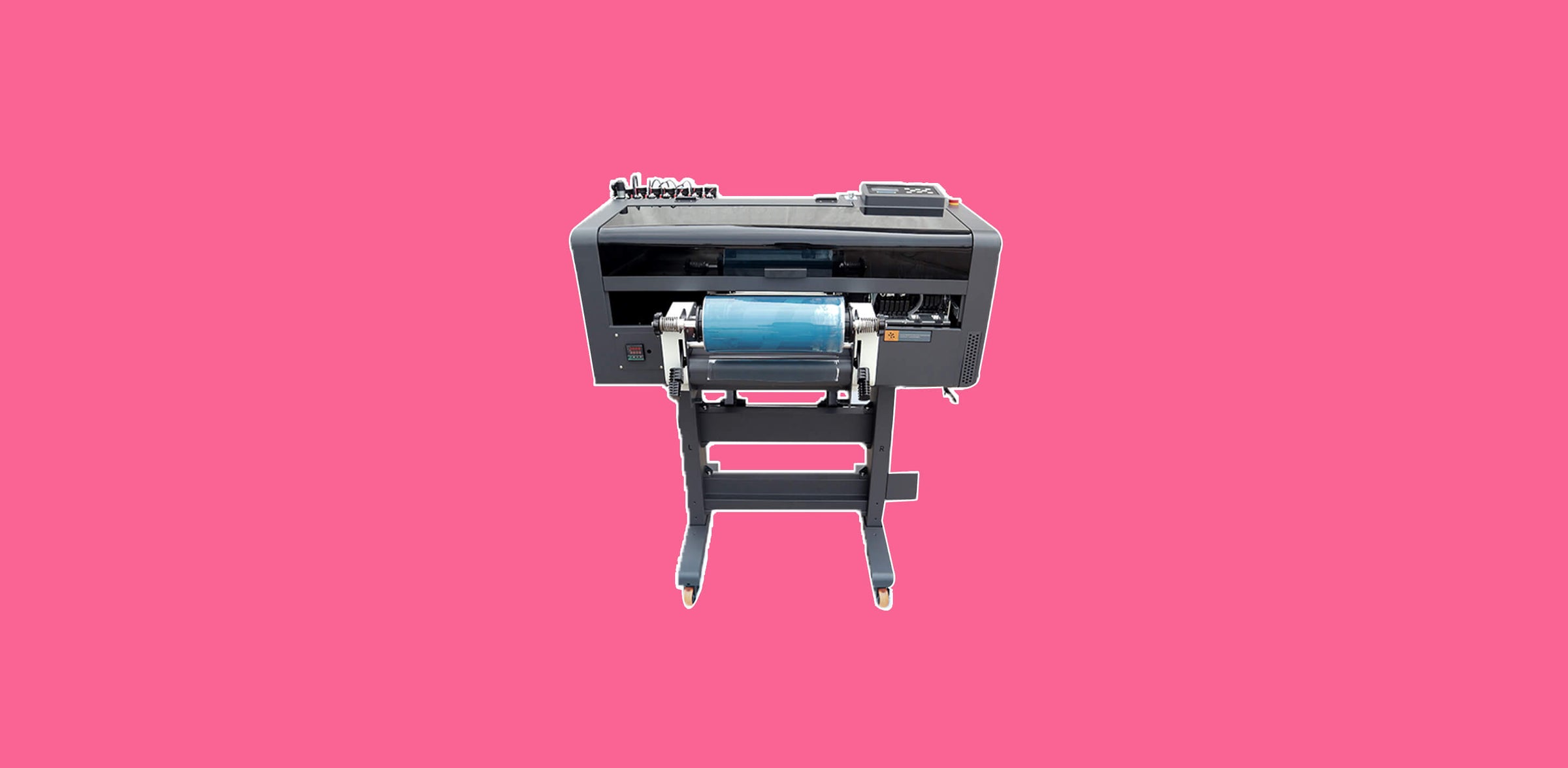 Best Epson UV DTF Printer Price For Sales UV DTF Cup Wraps Printer
UV DTF Printer
UV DTF Printer developed from the uv printer after add the suction platform or the film roll in roll equipment. It use the same uv ink, the same Epson printer head, and they has the same printing resolution. UV dtf printer full name is uv direct to film printer, it use the uv ink that print on the uv dtf A film, and then laminator the B film on the printed size, after that, you can do the cold transfer stick on nearly any products surface!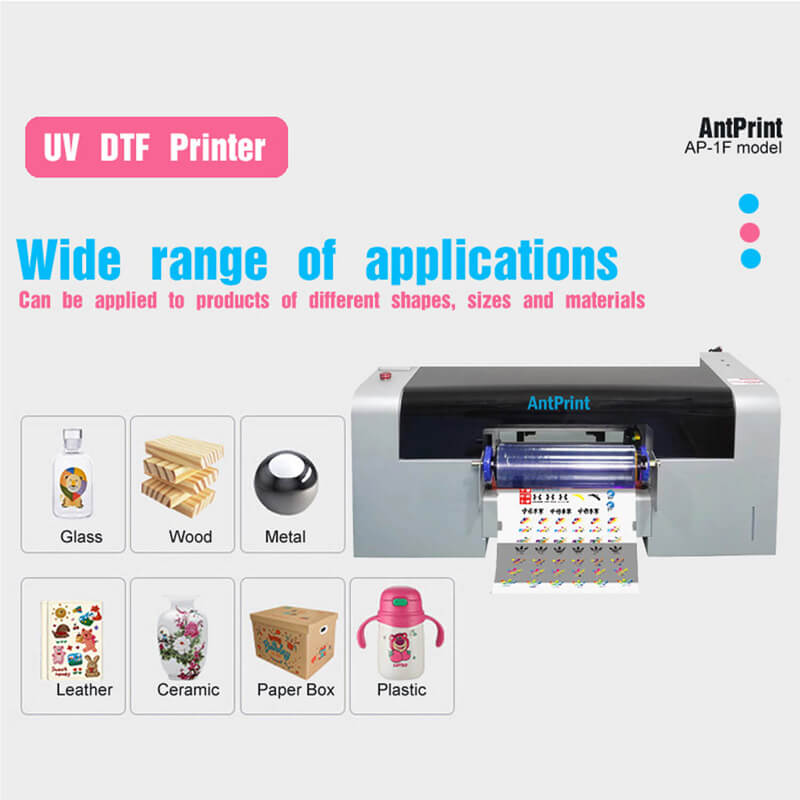 Characteristics of UV DTF Printer
1. High transparency, thick, self-adhesive, hard, scratch-resistant, high-temperature resistant, long-lasting, non-fading, non-yellowing, and anti-UV.
2.Environmentally friendly, waterproof and wear-resistant, colorful, good 3D texture, simple to operate, easy to paste, and can be pasted on any material (except fabric).
UV DTF Printer Application
1. It can be said that in addition to cloth materials, other flat materials are available.
2. Ceramics, acrylic sheets, glass materials, mobile phone cases, various metals, plastics, wood, paper, mechanical equipment, etc.
UV DTF Printer For Cup Wraps
Mostly people use the uv dtf printer application on the cup wraps. Such as the water bottle cups, the Cosmetic bottles, packaging cup, red wine bottles, etc.
UV DTF AB Film Sticker Making Process
1. Prepare the UV printer and select the ink. Choose UV soft ink (white ink), UV color ink, or UV varnish (neutral).
2. The printing sequence is to print white ink - colored ink - varnish, and finally use UV light to solidify the printed pattern.
3. How to use printing film and transfer film: first place the film A on the flatbed of the printer, and then tear off the white release paper.
4. Use tape to fix the laid A film on the flat plate to prevent the edges from rising and scratching the printer's nozzle.
5. After printing is completed, use a thermal laminating machine to laminate the transfer film. Note here that the matte surface on the inside of the transfer film is used.
Sent Inquiry
Welcome to sent inquiry for the uv dtf printer, we will reply you within 1 hour !